Battle Within a Lane-Based Combat Field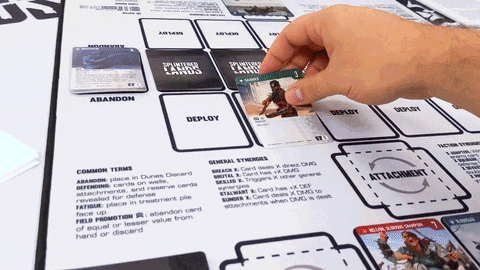 Players take turns attacking their opponent, fortifying their enclave, and searching the Dunes to acquire new and powerful characters to join their fight.

Defeat your opponent by crippling their authority, and do it quickly -- your opponent will only grow stronger the longer you let them live. Unfortunately, they know it too.